Full-Time Clinical Physicians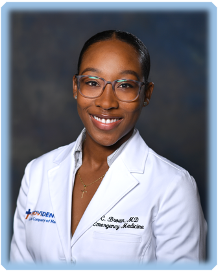 Crystal Brown, MD
Dr. Brown was born and raised locally in Los Angeles. She obtained a Bachelor of Science in Sports Medicine at Pepperdine University. She then went on to conduct research at Temple University Department of Pulmonology on the subject of premature neonatal respiratory distress. She completed her medical school training at Temple University School of Medicine as a member of the Gold Humanism Society.
Dr. Brown completed her residency in Emergency Medicine at Los Angeles County USC Medical Center and was given the honor of "Resident of the Year." Her Residency education included a focus on pediatrics. She has given lecture topics on Pediatric orthopedics, pediatric ultrasonography, and has recently published an article on pediatric foreign body removal.
Dr. Brown joined the medical staff at Providence Little Company of Mary Torrance upon completion of her residency. She is a diplomate of the American Board of Emergency Medicine as of December 2018.
Dr. Brown has professional interests in community outreach, mentorship and works closely with undergraduate students who wish to pursue a career in medicine.
Jennifer Cooke, MD
Dr. Cooke came to Providence Little company of Mary in 2019 and serves the hospital's patient community primarily as a nocturnist. She completed medical school at Virginia Commonwealth School of Medicine, and her emergency medicine residency training at University of Massachusetts. Her interests outside of medicine include wellness, travel and skiing.
Nicholas Enos, MD
Dr. Enos joined the medical staff at Providence Little Company of Mary Medical Center Torrance in 2015. He grew up in Cape Cod, Massachusetts, went on to attend Boston College for his undergraduate degree, and then pursued a Masters in Physiology at Georgetown University. His medical degree was completed at the University of New England, College of Osteopathic Medicine in 2011. Dr. Enos went on to residency in Emergency Medicine at the University of Connecticut, and after pursued a fellowship in Emergency Ultrasound. After his training he moved to California, and joined the medical staff at PLCMMCT. He is currently board certified in Emergency Medicine and interests include incorporating ultrasound into the practice of emergency medicine, as well as teaching. Outside of medicine, Dr. Enos enjoys running, biking, and traveling.
Matt Hankerson, MD
Dr. Hankerson joined the medical staff at Providence Little Company of Mary Medical Center Torrance in 2016. He is a Southern California native. He earned his undergraduate degree from San Diego State University in 2012. He obtained his medical degree from UC Davis School of Medicine in 2012. Dr. Hankerson completed his Emergency Medicine residency training in 2016 from the LAC+USC Medical Center, where he received the Senior Resident of the Year Award. He has multiple publications in the field of Emergency Medicine. His medical interests include Community Emergency Medicine.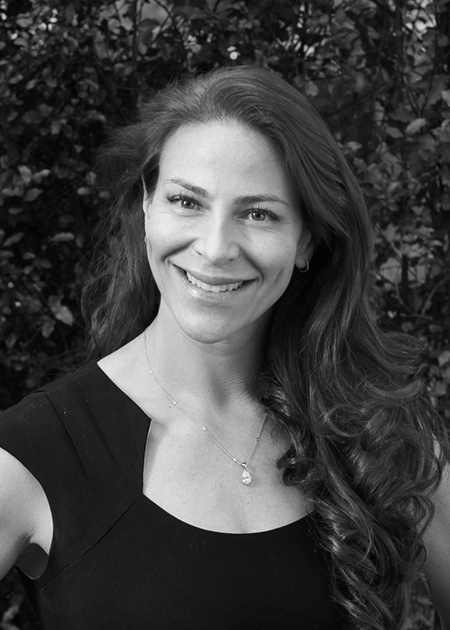 Jamie Kahn, MD, MBA
Dr. Jamie Kahn joined Little Company of Mary's Emergency Department in 2013 after earning a joint MD/MBA from the University of California, Irvine and completing her training at Thomas Jefferson University Hospitals in Philadelphia. Utilizing skills learned in her MBA, she was deeply involved in Jefferson's Operations Committee, focused on a complete redesign of the front-end triage and admitting processes. She has multiple publications centering on the positive impact of these changes, including improved flow and increased patient satisfaction. Furthermore, this work was accepted and presented at CORD, SAEM, ACHE and UHC.
While at LCM, Dr. Kahn has utilized this background and interest in hospital operations by joining the Core Leadership team with the aim to implement strategic improvements focused around the hospital's mission. She has been involved in the department's front end triage redesign and remains dedicated to projects that improve safety, satisfaction and overall patient care. Dr. Kahn presently serves as LCM's Emergency Medical Services Base Director where she works with the Prehospital Care Coordinator to provide medical direction, education and quality improvement. She is also active on the hospital's Advocates Steering Committee. Dr. Kahn is originally from the South Bay and remains active in the community through her volunteer work with Sandpipers. She enjoys volleyball, snowboarding, scuba diving and spending time with her family and friends.
Evelyn Lee, MD
Dr. Evelyn Lee came to PLCMMCT in 2016 after completing her residency in Emergency Medicine at LA+USC. Prior to this she obtained her medical degree from Drexel University College of Medicine.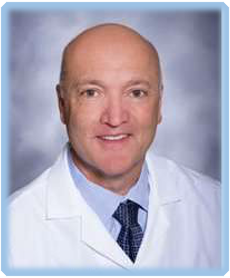 Mark Louden, MD
Dr. Louden earned his undergraduate and medical degrees at Duke University. He completed internal medicine residency at the University of Texas-Southwestern in Dallas before also completing an emergency medicine residency at UCLA. He served 4 years on active duty as an emergency physician and flight surgeon with the US Air Force. Dr. Louden conducted research at CHUG (the cantonal university hospital) in Geneva, Switzerland, authored chapters on chest pain and hypertension in Signs and Symptoms in Emergency Medicine and wrote the original chapter on bronchiolitis in eMedicine.
He served as assistant medical director at St. Francis Medical Center in Lynwood, CA, where he was president of the Emergency Physician group and disaster medicine officer for the hospital. He was assistant medical director at Duke Raleigh Hospital, and associate medical director at the University of Miami Hospital. He held clinical faculty appointments at Duke and UM and has been a member or chair of multiple hospital committees. He joined the staff at Little Company of Mary, Torrance in 2017. He is a member of the American Academy of Emergency Medicine and its California chapter.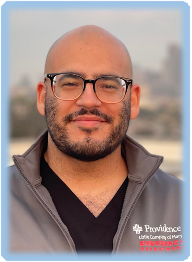 Michael Perez, MD
Dr. Perez has been with the Emergency Department at Providence Little Company of Mary Medical Center since 2020. He was born and raised in Southern California, growing up mostly in Temecula, CA. He received his undergraduate degree in biology from UC Irvine and went on to complete medical school at UC San Francisco.  He completed his residency training in Emergency Medicine at LA County + USC Medical Center where he served as one of the chief residents in his final year. He is a board-certified emergency medicine physician. His clinical interests include cardiovascular medicine, health technology, and the care of indigent populations.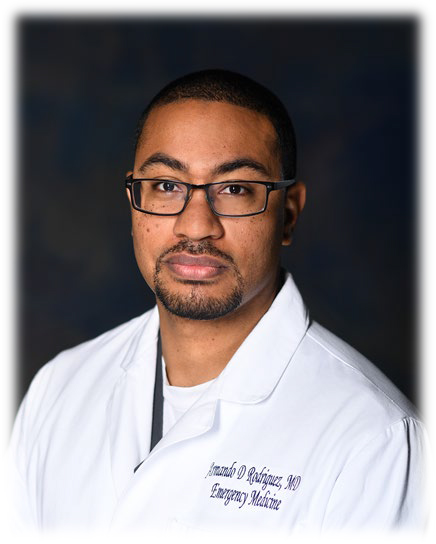 Armando Rodriguez
Dr. Rodriguez has been a member of the medical staff at Providence Little Company of Mary, Torrance since 2016. Prior to coming to our facility he received his medical training at Creighton and his Emergency Medicine training at UCLA/Olive View. He served as the Chief Resident at his residency program. His Clinical interests include ED efficiency and skin and soft tissue infections.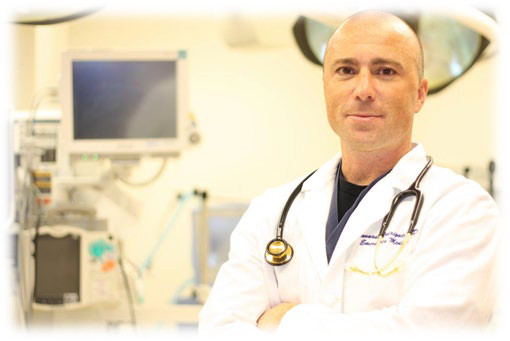 Leo Rodriguez, MD
Dr. Leonardo Rodriguez completed his Bachelor of Science degree in Nursing from the University of Southern California (USC) while working as an EMT at Little Company of Mary in Torrance after having served 5 years in the US Navy as a Hospital Corpsman. He continued at USC in medical school where he received his medical degree. After a year of Internal Medicine training at the White Memorial Medical Center in Los Angeles, Dr. Rodriguez went on to complete his residency in Emergency Medicine from Los Angeles County + University of Southern California Medical Center (LAC+USC). Upon completion of his training he resumed active duty in the US Navy as an integral member of the Navy Trauma Training Center as an Assistant Professor of Emergency Medicine at LAC+USC. Over the subsequent 8 years he completed multiple combat deployments including as the Emergency Department Head in Kandahar, Afghanistan for the majority of 2012.
Dr. Rodriguez joined the Medical Staff of PLCMMCT in 2015 as a part time Emergency Physician. In September 2017, after 25 years of active and reserve military service, he became a full-time member of the Medical Staff.
Natasha Sanchez Cristal, MD
Dr. Sanchez Cristal has been working at Providence Little Company of Mary, Torrance since 2022. Dr. Sanchez Cristal is originally from Miami, Florida. She completed her undergraduate studies in Neuroscience and Portuguese at Vanderbilt University and earned her medical degree from the University of Colorado where she also pursued a master's in public health focused on global health, health disparities, and emergency preparedness. Dr. Sanchez Cristal then moved to Los Angeles to complete her residency training in emergency medicine at LAC+USC Medical Center where she worked to improve the recruitment and retention of under-represented minority resident physicians and also served as chief resident.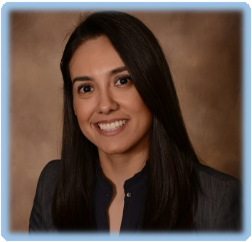 Margarita Santiago-Martinez, MD
Margarita Santiago Martinez completed her undergraduate studies at the University of California, Los Angeles. She then went on to graduate from medical school at Michigan State University and completed her emergency medicine residency at the LAC + USC Medical Center. She then joined the medical staff at PLCMMCT in 2018.
Dr. Santiago has worked on violence prevention initiatives at LAC+USC in conjunction with the trauma department and has been a speaker for Soledad Enrichment Action at risk youth programs in East Los Angeles. She has also been a co-author for chapters for the upcoming edition of Tintinalli's Emergency Medicine textbook.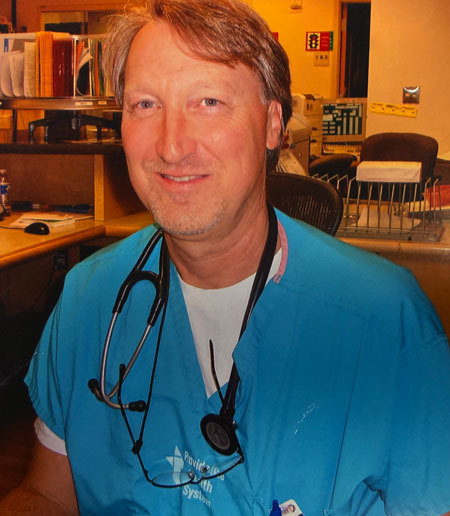 Dave Scherer, MD
Dr. Scherer came to PLCMMMT in 2000 and has served as an attending physician in the Emergency Department for 16 years. He graduated from USC School of Medicine in 1991 as a Dean's Scholar with Award for Excellence in Academic Emergency Medicine, sponsored by Edward Newton for USC medical students. He completed his internship LAC+USC Medical Center Department of Emergency Medicine in 1992 and his residency from LAC+USC in 1995. Following completion of his training Dr. Scherer stayed on as clinical Faculty at LAC+USC until 1997. Dr. Scherer's primary clinical interest is in community emergency medicine.