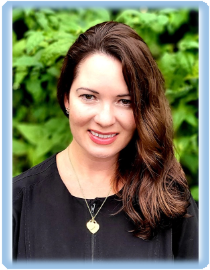 Mona Colianno, DO
Dr. Colianno currently practices at Providence Little Company of Mary in Torrance in the Emergency Department. She has previously been an attending physician at Olympia Medical Center, Naval Hospital Bremerton and Naval Hospital Guam.
Dr. Colianno did Internal medicine internship, followed by Emergency Medicine Residency at Naval Medical Center San Diego. As part of the tradition of emergency medicine residents in the US Navy, she served for 2 years in the Medical Corps of the United States Navy as the battalion surgeon for the US Marine Corps with the 13 th  Marine Expeditionary Unit (MEU). During her service with the Marine Corps, she deployed with the Marines as Chief Medical Officer of the FRST (forward resuscitation surgical team) aboard the USS Denver as part of the MEU, special operations capable (SOC). The 13 th  MEU, SOC was deployed to Iraq for a special mission in support of Operation Enduring Freedom. Dr. Colianno also served at Naval Hospital Guam as an Emergency Medicine Physician in support of the forward deployed Naval Fleet.
Dr. Colianno attended medical school at Touro University California in San Francisco. She is board certified in the state of California by the American Board of Emergency Medicine.
On a personal level, she attempts find balance in her roles as a mother, family travel planner, emergency physician, softball coach, art teacher and business owner.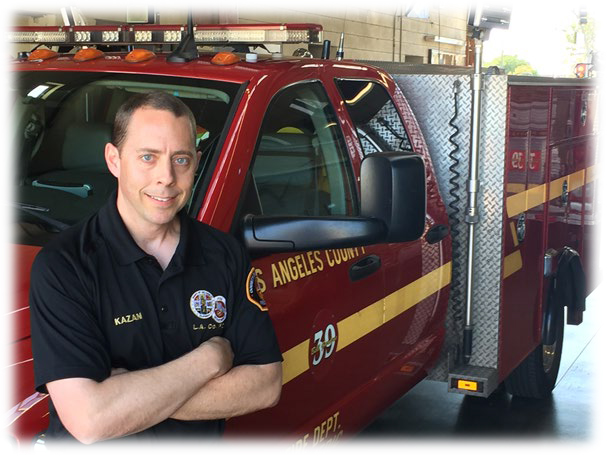 Clayton Kazan, MD
Dr. Kazan grew up in the South Bay and graduated from Peninsula High School. From there, he did his undergraduate training at UCLA and medical school training at the Chicago Medical School. While in training, Dr. Kazan worked in EMS as an EMT, volunteer firefighter, dispatcher, and educator. He then thawed out while he did a transitional internship at the University of Hawaii before returning to UCLA and Olive View-UCLA for his Emergency Medicine Residency. After completing his training, he worked at St.
Francis Medical Center in Lynwood, he was on the clinical faculty in Emergency Medicine at Harbor-UCLA, and he was a Medical Director for two paramedic programs. In 2010, he became the ED Chairman and Assistant Medical Director at St. Francis, and, over the next 5 years, he chaired or was a member of virtually every hospital committee. During that time span, St. Francis opened its STEMI Center, initiated Targeted Temperature Management in the ED, and opened its Primary Stroke Center. In 2015, Dr. Kazan left his full time ED work to become the Medical Director of the Los Angeles County Fire Department, which covers 4.1 million residents, 59 cities, and more than 900 patients daily. He continued working part time in the ED at St. Francis until February 2018, when he moved his ED practice to PLCMMCT. Dr. Kazan's wife, Maria, has been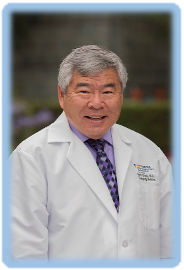 Kent Shoji, MD, FACEP
Dr. Kent T. Shoji is an internationally known emergency physician who is board certified in internal medicine, rheumatology and emergency medicine. He has been practicing emergency medicine for 50 years and has practiced emergency medicine at Providence Little Company of Mary Hospital Torrance (42 years) and San Pedro (6 years). He is the founder and President of Emergency Specialist Physicians Medical Associates, Inc. and served as Chairman and Co-Director of the Emergency Department for 21 years, Employee Health Physician for 31 years, ACLS Director for PLCMMCT, helped institute the Ningen-dock program for PLCMMCT, the Pediatric Emergency program, and served on multiple hospital committees. He is currently on the PLCMMCT Foundation Board. Dr. Shoji is currently involved with the integration of Providence Health Systems into the Playa Vista and neighboring communities.
Dr. Shoji has been an American Board of Emergency Medicine Oral Board Examiner for 46 years and currently participates on several ABEM committees and has previously served on several American College of Emergency Physicians (ACEP) committees. He is currently Assistant Clinical Professor of Medicine and Nursing at UCLA School of Medicine and School of Nursing and participates in the education of medical students and advanced practice nurses. Dr. Shoji has served on the Peninsula Education Foundation, American Heart Association, UCLA Alumni Scholarship Committee, Medical Director for Gerber Ambulance service and has been the Associate Medical Director of the Long Beach Grand Prix for the past 45 years. Dr. Shoji has been named "Top Doctor" in Emergency Medicine for multiple years.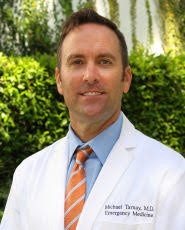 Michael Tarnay, MD
Dr. Tarnay is an experienced emergency medicine physician with over 17 years of service in the South Bay area. He currently serves as Chief Medical Officer for a retail medicine clinic in Orange County and served as the medical director of a busy South Bay urgent care for many years. He has also trained fellow physicians as an attending at UCLA-Olive View Medical Center, and helped to develop an emergency medicine program at Nairobi Hospital in Kenya. Dr. Tarnay trained in emergency medicine at UCLA Medical Center and attended Georgetown University Medical School. Dr. Tarnay's medical practice includes interests in disaster and tactical medicine with local law enforcement.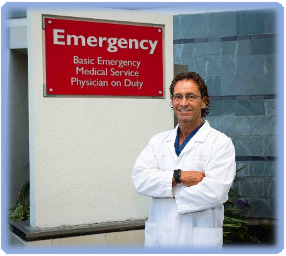 John Wallace, MD
Dr. Wallace is a double board-certified Emergency and Internal Medicine Physician.  He has been a fellow of the American College of Emergency Physicians since 1998.  After completing his undergraduate degree at the University of Virginia in Charlottesville, he received his medical degree from the Medical College of Pennsylvania in Philadelphia.  He received his residency training in Internal medicine from Huntington Memorial Hospital in Pasadena and in Emergency Medicine from USC-Los Angeles County Medical Center.  After practicing at multiple level I trauma facilities, Dr. Wallace joined the ER staff of Little Company of Mary in 1987.  He was a co-founder of ESPMA and served as treasurer from 1996 to 2000. As an ESPMA Board of Director's member from inception until 2020, he served as CFO from 2005 to 2020 as chief financial strategist, contract negotiator and manager, and primary liaison for revenue cycle management and Malpractice Retention Group and Risk Management.  In addition, he has served on the California ACEP Reimbursement Committee since 2012.  Dr. Wallace currently serves as Treasurer and Board member for the Independent Emergency Physician Consortium (IEPC).  He has authored multiple white papers and lecture presentations on the changing landscape of Health Care finances and its demands on practice management and provider quality of care with adaptive needs to improve efficiencies.
He co-founded and serves as CEO, CMO and Board Member for the Double Strand VHL Cancer Research Foundation, a non-profit with a mission to cure cancer through biotechnology. https://doublestrand.org/
In addition to Emergency Medicine, his professional areas of expertise include Sports Medicine, Anti-Aging, Concierge and Telemedicine and molecular cancer research.  His charitable work includes serving on the Board of Directors of the VHL Alliance and Double Strand VHL Cancer Research Foundation as well as donations in time and support to PLCMMCT Foundation, Hermosa Beach Education Foundation, Leukemia and Lymphoma Foundation, American Cancer Society among many.  Dr. Wallace current practice to serve his local community includes the emergency room, urgent care and telemedicine. He not only has a special mission as a physician to mentor patients on a healthy lifestyle but is an exercise enthusiast and has a personal commitment to training, nutrition and leading a healthy life.  He is devoted to his family, wife Karynne and daughter Karli.